World's first smart bandage detects multiple biomarkers for onsite chronic wound monitoring
A research team led by Professor Lim Chwee Teck from the National University of Singapore's (NUS) Department of Biomedical Engineering and Institute for Health Innovation & Technology (iHealthtech), in collaboration with clinical partners from Singapore General Hospital, has developed a smart wearable sensor that can conduct real-time, point-of-care assessment of chronic wounds wirelessly via an app. A world's first, the novel sensor technology can detect temperature, pH, bacteria type and inflammatory factors specific to chronic wounds within 15 minutes, hence enabling fast and accurate wound assessment.
With a rapidly aging population, healthcare providers are seeing more patients suffering from non-healing wounds such as diabetic foot and chronic venous leg ulcers. It has been estimated that about two percent of the world's population suffer from chronic wounds. The healing processes for these chronic wounds are often interrupted due to reasons such as infection and repeated trauma, leading to severe stress, pain and discomfort to afflicted patients.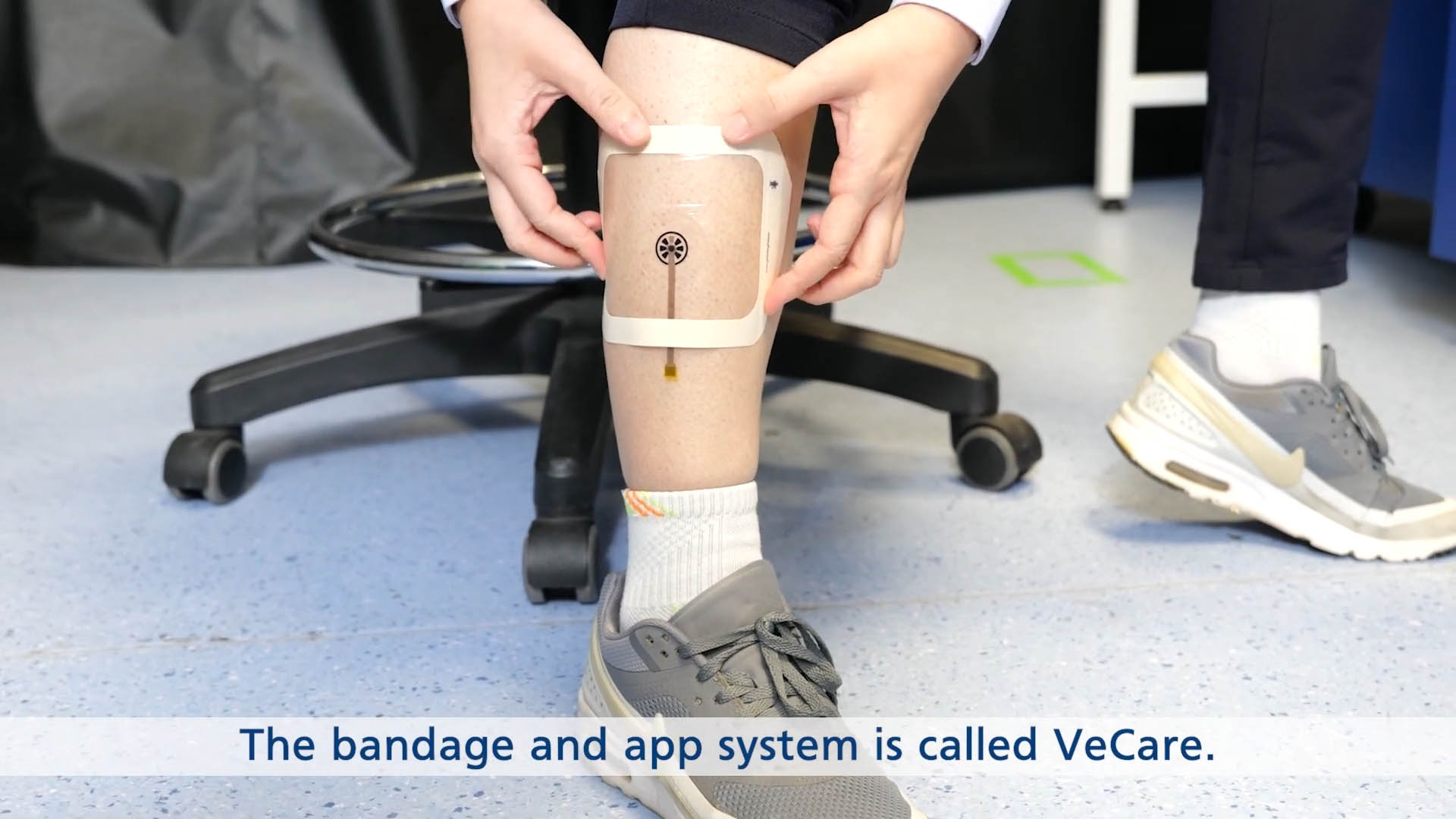 In response to these current limitations, the researchers developed VeCare, a point-of-care wound assessment platform consisting of an innovative wound sensing bandage, an electronic chip and a mobile app. The bandage comprises a wound contact layer, a breathable outer barrier, a microfluidic wound fluid collector and a flexible immunosensor. VeCare is the first wound assessment platform that can detect bacteria type and probe inflammatory factors, in addition to measuring acidity and temperature, within a single 15-minute test.
Read more at Medical Xpress
Image Credit: National University of Singapore
-jk-