Wearable sensor tracks vitamin C levels in sweat
20. 5. 2020 | University of California San Diego | ucsd.edu
A team at the University of California San Diego has developed a wearable, non invasive Vitamin C sensor that could provide a new, highly personalized option for users to track their daily nutritional intake and dietary adherence. The study was published in the May 18, 2020 issue of ACS Sensors.
"Wearable sensors have traditionally been focused on their use in tracking physical activity, or for monitoring disease pathologies, like in diabetes," said first-author Juliane Sempionatto, a PhD Candidate in nanoengineering in Joseph Wang's lab at the UC San Diego Jacobs School of Engineering. "This is the first demonstration of using an enzyme-based approach to track changes in the level of a necessary vitamin, and opens a new frontier in the wearable device arena."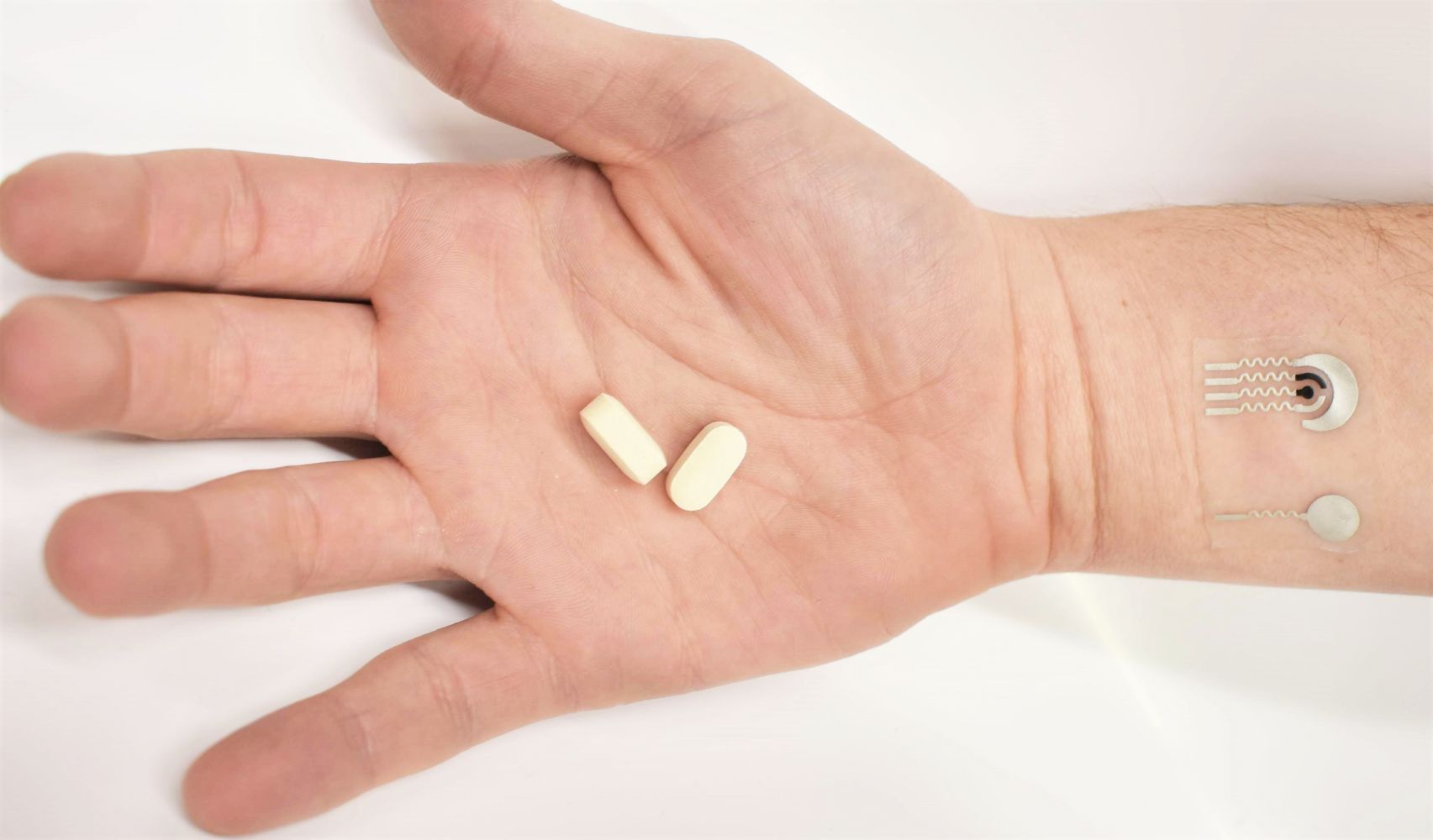 The new wearable device consists of an adhesive patch that can be applied to a user's skin, containing a system to stimulate sweating and an electrode sensor designed to quickly detect vitamin C levels in sweat. To do so, the device includes flexible electrodes containing the enzyme ascorbate oxidase. When vitamin C is present, the enzyme converts it to dehydroascrobic acid and the resulting consumption of oxygen generates a current that is measured by the device.
Read more at University of California San Diego
Image Credit: University of California San Diego
-jk-