Virgin's Hyperloop carries passengers for the first time
The Virgin Hyperloop made its first journey carrying passengers in a test the company claimed represented a major step forward for the "groundbreaking" technology capable of transporting people at 1,000 kilometers (620 miles) an hour.
The Hyperloop is intended to carry passengers in small pods through a vacuum tube, with proponents arguing it could revolutionize high-speed travel. Virgin says the Hyperloop will be able to reach top speeds of 1,080 kilometers an hour (671 mph)—projecting a 45-minute journey from Los Angeles to San Francisco—and will produce no carbon emissions.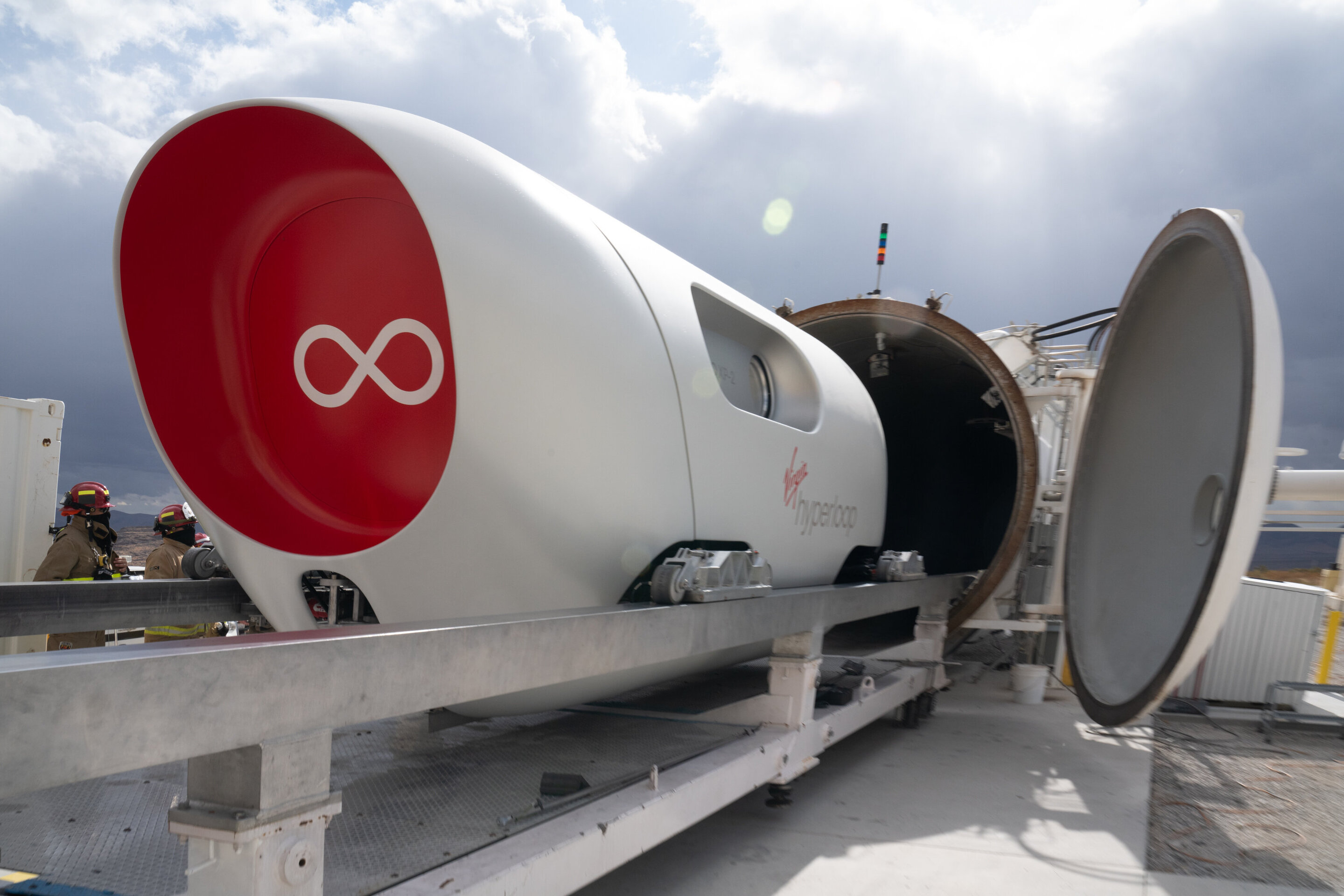 Two Virgin employees made the 500-meter journey in a two-person vehicle in just 15 seconds at a test site in the Nevada desert. Passenger Sara Luchian told the BBC she felt the trip was "exhilarating both psychologically and physically", and reported no discomfort. Once brought into regular use, the pods will be able to transport up to 28 people at a time, Virgin says, with larger models for moving goods also in development.
Read more at Tech Xplore
Image Credit: Virgin Hyperloop
-jk-