UNIST Researchers Introduce Novel Catalyst for Rechargeable Metal-Air Batteries
Research in lithium-ion batteries has opened up a plethora of possibilities in the development of next-generation batteries. In particular, the metal-air batteries with significantly greater energy density close to that of gasoline per kilogram, has recently been acknowledged and invested by world's leading companies, like IBM.
A recent study, affiliated with UNIST has presented novel catalyst to accelerate the commercialization of metal-air batteries. New catalyst possesses the structure of nanofiber-based perovskite materials and exhibits excellent electrochemical performance, close that of today's precious metal catalysts, yet still inexpensive.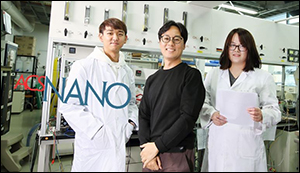 The currently existing metal-air batteries use rare and expensive metal catalysts for their air electrodes, such as platinum (Pt) and iridium oxide (IrO₂). This has hindered its further commercialization into the marketplace.
Read more at UNIST
Image  Credit: UNIST
-jk-