The next generation of glowing plants
Using specialized nanoparticles embedded in plant leaves, MIT engineers have created a light-emitting plant that can be charged by an LED. After 10 seconds of charging, plants glow brightly for several minutes, and they can be recharged repeatedly. These plants can produce light that is 10 times brighter than the first generation of glowing plants that the research group reported in 2017.
Creating ambient light with the renewable chemical energy of living plants is a bold idea. It represents a fundamental shift in how we think about living plants and electrical energy for lighting. The particles can also boost the light production of any other type of light-emitting plant, including those Strano's lab originally developed. Those plants use nanoparticles containing the enzyme luciferase, which is found in fireflies, to produce light. The ability to mix and match functional nanoparticles inserted into a living plant to produce new functional properties is an example of the emerging field of "plant nanobionics."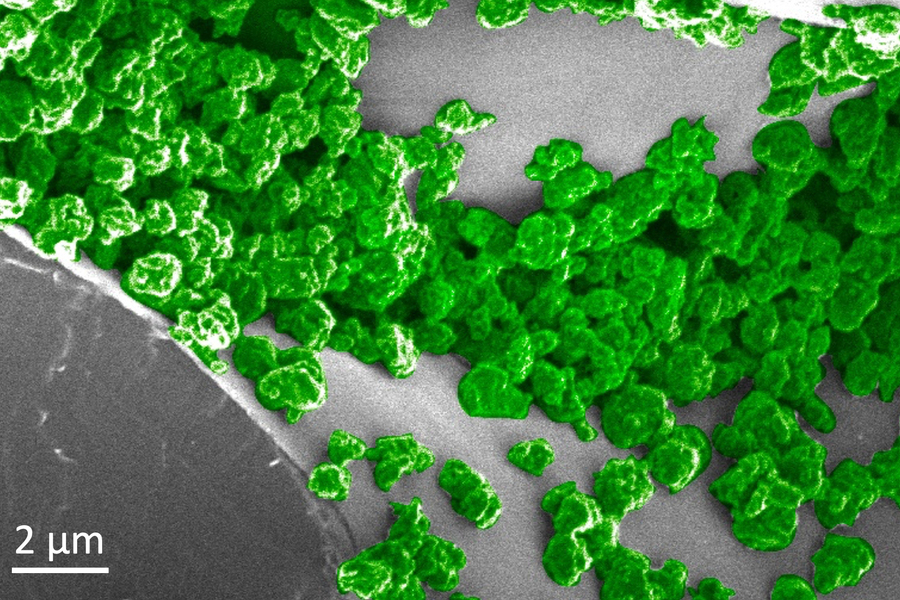 In the new study, researchers wanted to create components that could extend the duration of the light and make it brighter. They came up with the idea of using a capacitor, which is a part of an electrical circuit that can store electricity and release it when needed. In the case of glowing plants, a light capacitor can be used to store light in the form of photons, then gradually release it over time.
Read more at MIT
Image Credit: MIT
-jk-