The Genesis X is a curvy, high-tech luxury EV concept
Genesis has unveiled the X Concept EV, its fifth concept car since Hyundai launched the Genesis brand in 2015. The vehicle is clearly meant to show off Hyundai's design chops, as there's plenty of the conceptual language used in luxury car marketing, but barely any mention of the technology.
You can look at the car for yourself and decide if you like it (it does look pretty swish), but here's a sum-up of what the automaker has to say. It's based on Genesis' "Two Lines" theme, with that idea being seen in the front and rear lighting, vehicle lines, mirrors and even the device chargers inside. That's likely to become the company's design norm.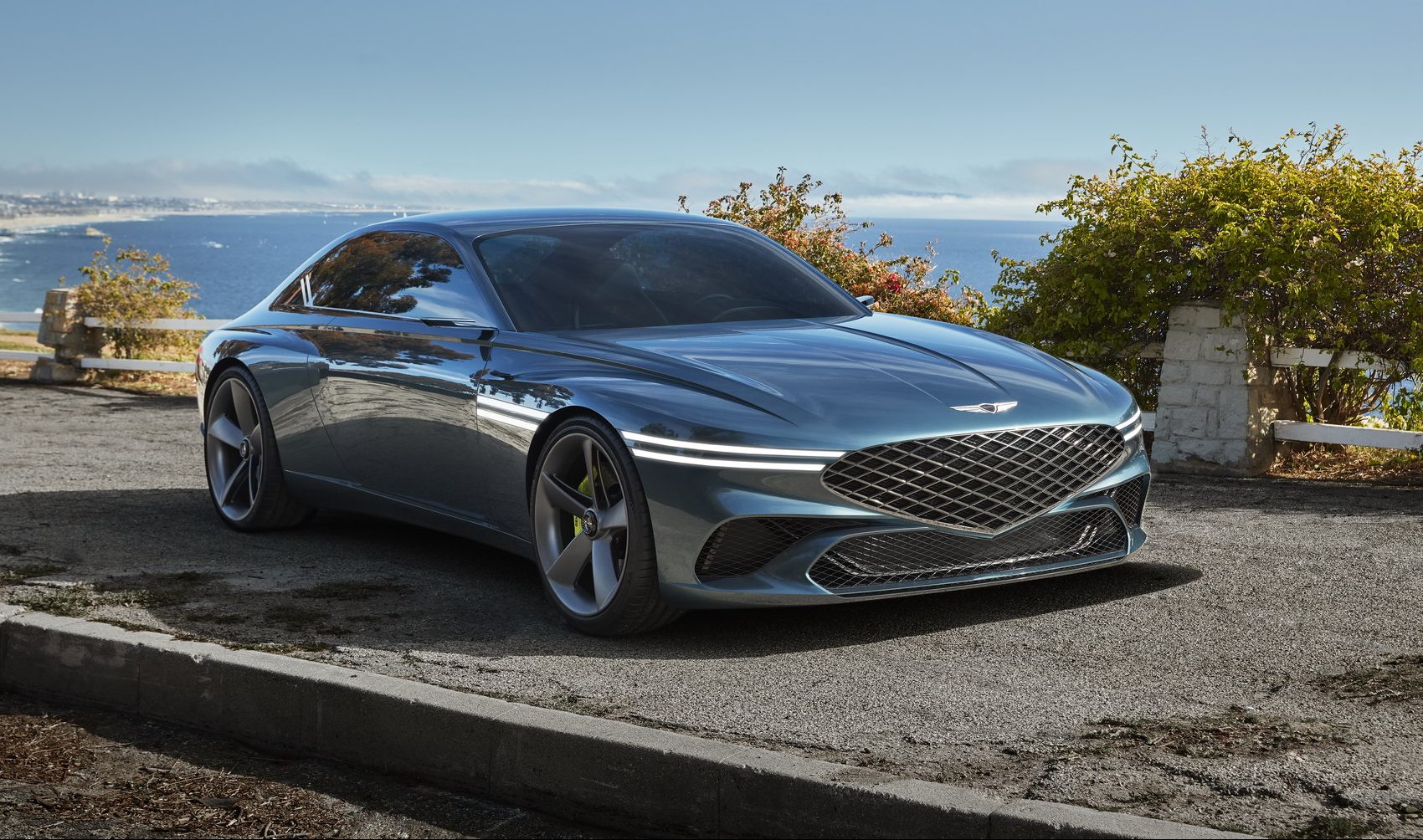 Other noticeable elements are the distinctive "Crest grille" and the low, curvy and longish body that's broken up by a distinctive line running from rear to front that helps define the bulgy fender shapes. Size-wise, it resembles the Aston Martin DB11 and other grand tourer coupes. The interior is best described as minimalist lux, with eco-friendly materials like upcycled leather that's typically discarded in the production process. It also features the "Crystal Sphere" gear selector, plenty of displays and other touches meant to coddle the driver.
Read more at Engadget
Image Credit: Genesis
-jk-