Tesla delivers the first 25 Model S Plaid sedans
A lucky 25 customers received Tesla's redesigned Model S "Plaid" at an event hosted by CEO Elon Musk in Fremont, California on Thursday night.
The Silicon Valley automaker has billed this new $130,000 version of the Model S — first announced in January and originally slated to ship in March — as the "quickest production vehicle ever made," with the ability to go from 0-60mph in under 2 seconds. It's also expected to get around 390 miles of range. The new Model S is the first major overhaul for the sedan since it launched in 2012 and set Tesla on its path to its current status as the world's top electric vehicle company. The exterior design is largely unchanged (though it has a super low drag coefficient of 0.208) and the interior has received a big facelift.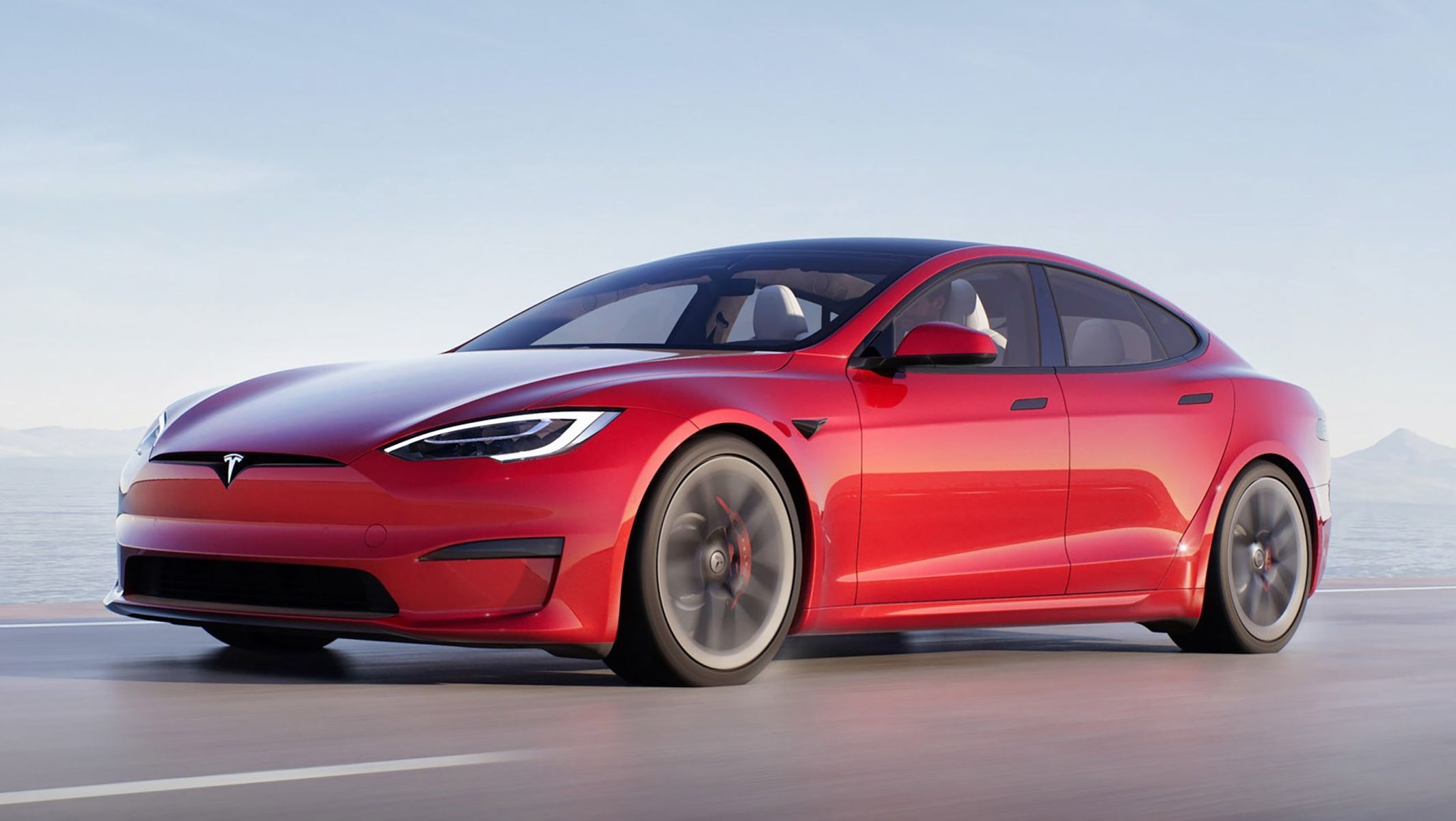 The Model S now has a horizontal touchscreen like the one found in the Model 3 and Model Y, but with a bigger 17-inch version with smaller bezels. Unlike the Model 3 and Model Y, there's a digital instrument cluster behind the steering wheel. A third screen is found behind the center console for rear passengers. There are other upgrades, too, such as more room for rear passengers, as well as rear-seat wireless phone chargers. "The current Model S, the backseat is not amazing.
Read more at The Verge
Image Credit: Tesla
-jk-