Stanford engineers create new AI camera for faster, more efficient image classification
The image recognition technology that underlies today's autonomous cars and aerial drones depends on artificial intelligence: the computers essentially teach themselves to recognize objects like a dog, a pedestrian crossing the street or a stopped car. The problem is that the computers running the artificial intelligence algorithms are currently too large and slow for future applications like handheld medical devices.
Now, researchers at Stanford University have devised a new type of artificially intelligent camera system that can classify images faster and more energy efficiently, and that could one day be built small enough to be embedded in the devices themselves, something that is not possible today.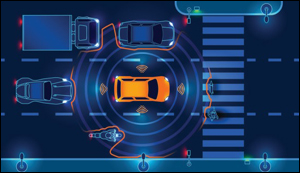 The first layer of the prototype camera is a type of optical computer, which does not require the power-intensive mathematics of digital computing. The second layer is a traditional digital electronic computer. The result is profoundly fewer calculations, fewer calls to memory and far less time to complete the process.
Read more at Stanford University
Image Credit: Andrey Suslov / Getty Images
-jk-