Stacking and twisting graphene unlocks a rare form of magnetism
Since the discovery of graphene more than 15 years ago, researchers have been in a global race to unlock its unique properties. Not only is graphene—a one-atom-thick sheet of carbon arranged in a hexagonal lattice—the strongest, thinnest material known to man, it is also an excellent conductor of heat and electricity.
Now, a team of researchers at Columbia University and the University of Washington has discovered that a variety of exotic electronic states, including a rare form of magnetism, can arise in a three-layer graphene structure. The findings appear in an article published in Nature Physics.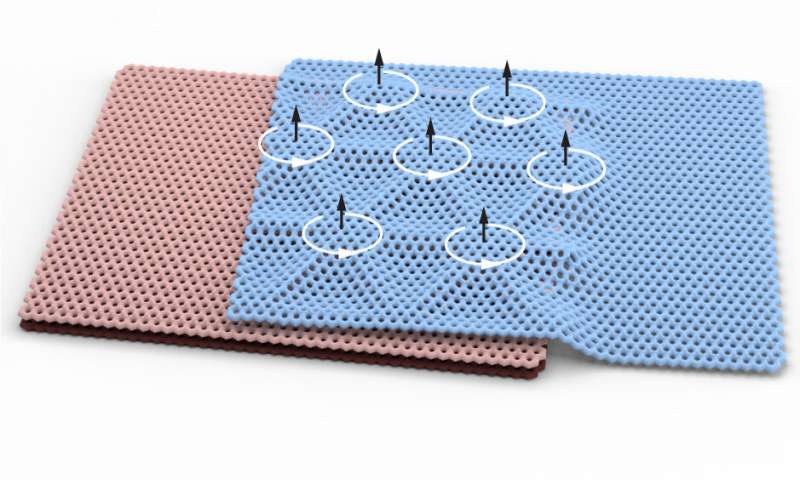 The work was inspired by recent studies of twisted monolayers or twisted bilayers of graphene, comprising either two or four total sheets. These materials were found to host an array of unusual electronic states driven by strong interactions between electrons. "We wondered what would happen if we combined graphene monolayers and bilayers into a twisted three-layer system," said Cory Dean, a professor of physics at Columbia University and one of the paper's senior authors. "We found that varying the number of graphene layers endows these composite materials with some exciting new properties that had not been seen before."
Read more at Phys.org
Image Credit: Columbia University
-jk-