Sen.se Created a Caring, Adaptable and Programmable Mother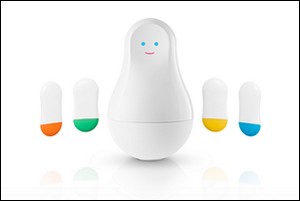 In January 2014, company called Sen.se introduced Mother, like you have never seen her before. Mother is a caring, adaptable and programmable device that turns objects into smart and understanding things that truly enrich your life. You could meet Mother, named an Honoree of the 2014 CES Innovations Design and Engineering Awards in the "Technology for a Better World" category, at the 2014 International CES.

As with your real mother, Mother cares about you and loves you. Yet this Mother is programmable. You decide what aspects of your life you want her to handle and she tunes to your current needs. Unlike other devices that specialize in only one area, this Mother knows how to help you in many areas of your daily life: fitness, health, security, well-being and comfort. You decide how she can help simplify your life, ultimately helping you live better, healthier and happier.
Read more at sen.se