Self-driving cars will ride in the UK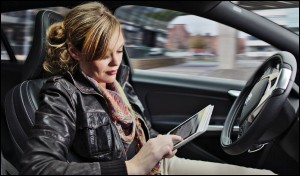 We knew the U.K. government had given the go ahead to start testing driverless cars on British public roads from this January — backed by £10 million of taxpayer money — but we didn't exactly know where and by whom. My hope was that Milton Keynes would be chosen, simply because it is a town almost entirely made up of roundabouts. And, indeed, Milton Keynes does make this list.
Today, Innovate UK, the government quango charged with overseeing the country's driverless plans, announced that our robot driver overlords will get their first crack at navigating the roads of Greenwich (in South East London), Bristol, and Coventry, in addition to Milton Keynes.
The U.K. chancellor, as part of his Autumn statement (even though it's now winter!), also announced an additional £9 million of taxpayer money towards said driverless car projects. The plan is to put Blighty at the forefront of driverless car technology innovation.
Further reading at: TechCrunch.com
Image credit: yourcloudworks.co.uk