Researchers Use Silkworm Silk to Model Muscle Tissue
Researchers at Utah State University are using silkworm silk to grow skeletal muscle cells, improving on traditional methods of cell culture and hopefully leading to better treatments for muscle atrophy.
When scientists are trying to understand disease and test treatments, they generally grow model cells on a flat plastic surface (think petri dish). But growing cells on a two-dimensional surface has its limitations, primarily because muscle tissue is three-dimensional. Thus, USU researchers developed a three-dimensional cell culture surface by growing cells on silk fibers that are wrapped around an acrylic chassis. The team used both native and transgenic silkworm silk, the latter produced by silkworms modified with spider silk genes.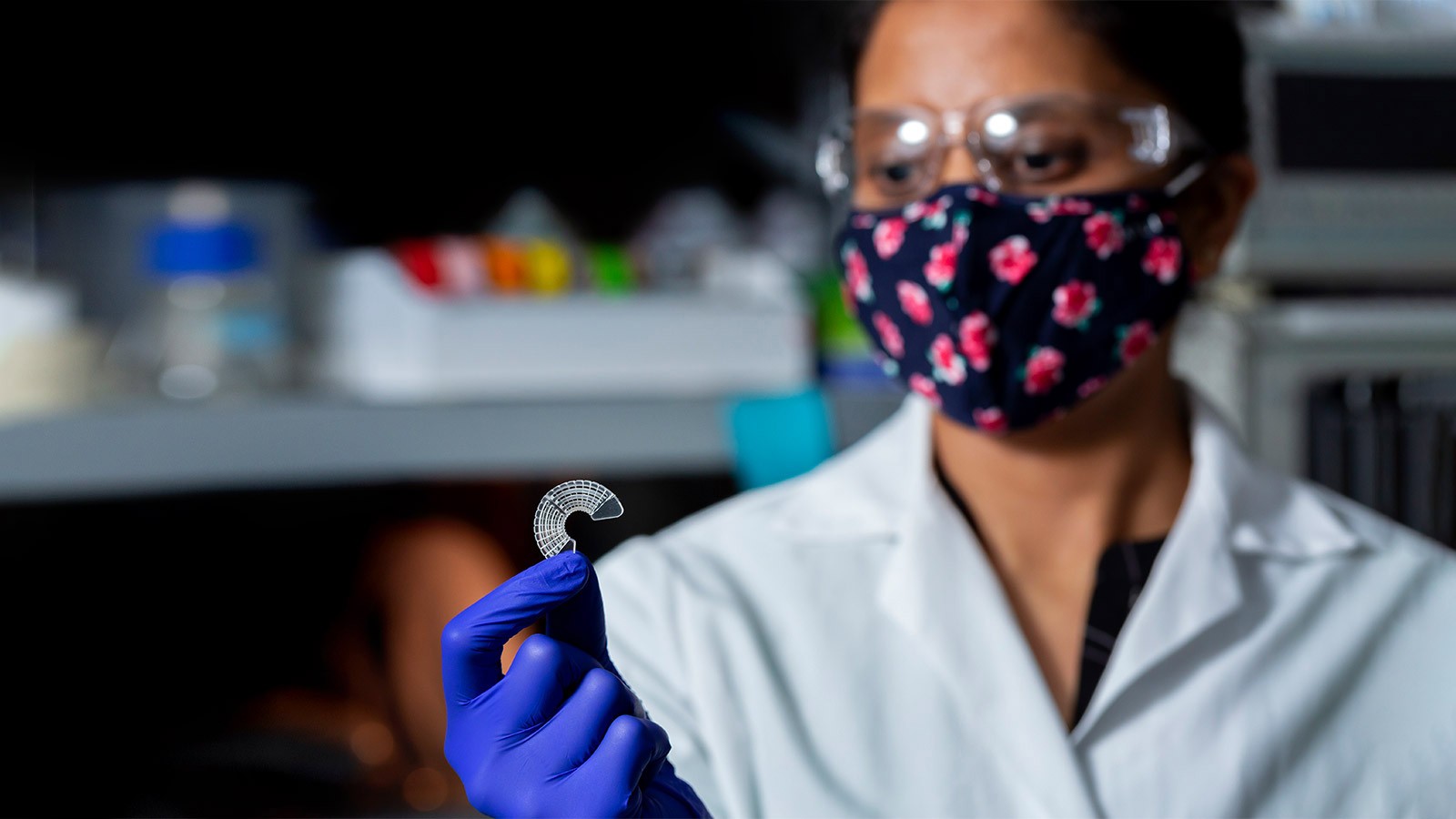 Native silkworm silks have been used previously as three-dimensional cell culture models, but this is the first time that transgenic silkworm silk has been used for skeletal muscle modeling. Cells grown on silkworm silk proved to more closely mimic human skeletal muscle than those grown on the usual plastic surface. These cells showed increased mechanical flexibility and increased expression of genes required for muscle contraction. Silkworm silk also encouraged proper muscle fiber alignment, a necessary element for robust muscle modeling.
Read more at Utah State University
Image Credit: Utah State University
-jk-