Researchers help develop sustainable polymers
Researchers at the FAMU-FSU College of Engineering have made new discoveries on the effects of temperature on sustainable polymers. Their findings may help the industry to produce plastics that are better for the environment.
"Plastics made from petroleum, a non-renewable resource, remain too long in our land and water when discarded," said Rufina Alamo, a professor in the Department of Chemical and Biomedical Engineering. "We are researching how sustainable polymers are heated and cooled so we may produce more 'environmentally friendly' plastics."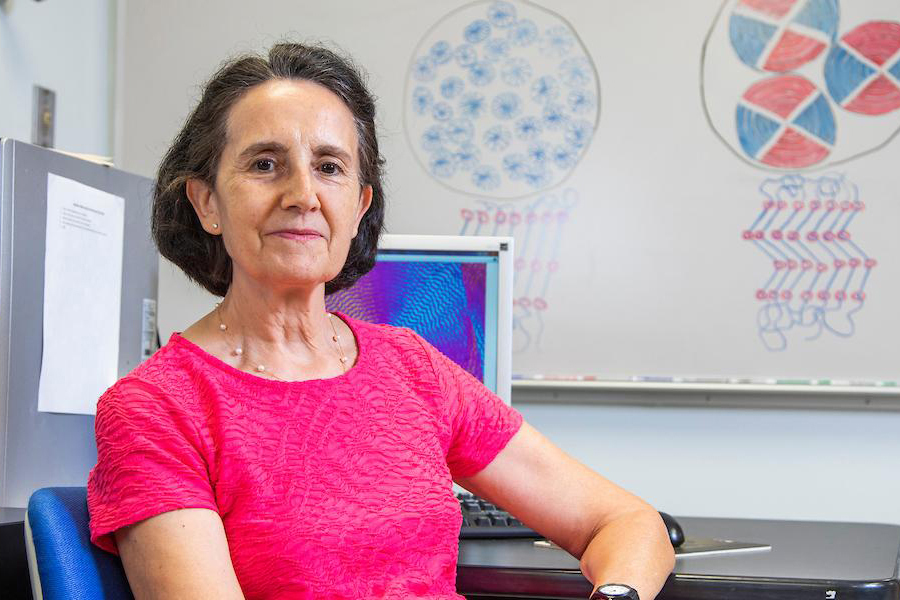 Determining the correct temperature for processing is key to producing better materials that will help scientists replace inexpensive polymers made from petroleum with economically viable, sustainable polymers. The team is studying a type of polymer called "long-spaced polyacetals," which are used in plastics. Synthesized in a laboratory at the University of Konstanz in Germany, the long-spaced polyacetals Alamo's team used come from sustainable biomass. They contain a polyethylene backbone linked with acetal groups at precise equal distances. The structure combines the toughness of polyethylene with the hydrolytic degradability of the acetal group. This type of polymer is strong but breaks apart more easily with water than traditional polymers.
Read more at Florida State University
Image Credit: Mark Wallheiser
-jk-