Prosthetic Memory System Successful in Humans
Scientists at Wake Forest Baptist Medical Center and the University of Southern California (USC) have demonstrated the successful implementation of a prosthetic system that uses a person's own memory patterns to facilitate the brain's ability to encode and recall memory.
In the pilot study, published in today's Journal of Neural Engineering, participants' short-term memory performance showed a 35 to 37 percent improvement over baseline measurements. The study focused on improving episodic memory, which is the most common type of memory loss in people with Alzheimer's disease, stroke and head injury.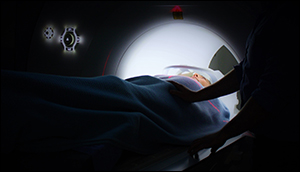 First, they recorded the neural patterns while the study participants were performing a computerized memory task. The patients were shown a simple image, such as a color block, and after a brief delay where the screen was blanked, were then asked to identify the initial image out of four or five on the screen.
Read more at Wake Forest Baptist Medical Center
Image Credit: Unsplash
-jk-