Printed Electronics – Technology of the Future
Currently, the most interesting and fastest-growing application areas of printed electronics are in the Internet of Things, in wearables and in the automotive sector.
Smart labels, smart watches, intelligent clothing and dashboards are just a few examples of end-use products which printed electronics can be integrated into. The many application and implementation possibilities clearly show that organic and printed electronics has been established as an important growth industry.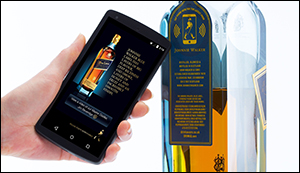 To further expand the industry's market position in consumer electronics, the OE-A (a working group within VDMA) will be presenting the topic of printed electronics at CES 2017 – one of the world's largest consumer electronics trade fairs. The presentations will provide an overview of the application possibilities and advantages of this technology. The focus will be on – among others – printed electronics as a key enabler of the Internet of Things; the car of the future with flexible displays and sensors; as well as the next generation of wearables for healthcare and sports.
Thin, light-weight, flexible and robust: organic and printed electronics represents a revolutionary new type of electronics. This technology provides the answer to developing a great number of electronic components in cost-effective processes, thereby enabling mass production. By integrating these electronics in objects used in everyday life, new application areas are constantly being created. Because of its flexibility – in contrast to silicon electronics – printed electronics allows for an abundance of potential new applications.
Read more at OE-A
Image Credit: OE-A
-jk-