Plattform Industrie 4.0 and Industrial Internet Consortium Agree on Cooperation
Representatives of Plattform Industrie 4.0 and the Industrial Internet Consortium met in Zurich, Switzerland to explore the potential alignment of their two architecture efforts - respectively, the Reference Architecture Model for Industrie 4.0 (RAMI4.0) and the Industrial Internet Reference Architecture (IIRA).
The meeting was a success, with a common recognition of the complementary nature of the two models, an initial draft mapping showing the direct relationships between elements of the models, and a clear roadmap to ensure future interoperability. Additional possible topics included collaboration in the areas of IIC Testbeds and I4.0 Test Facility Infrastructures, as well as standardization, architectures & business outcomes in the Industrial Internet.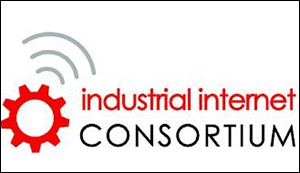 Dr. Richard Mark Soley, Executive Director of the Industrial Internet Consortium, commented, "The effort shows that smart technical people can bridge any gap and find a way to solve problems that might otherwise have created barriers to entry in the adoption of IoT technology for industrial applications. I applaud the participants and thank them for their initial work, and look forward to a successful collaboration moving forward."
The Zurich meeting was originally proposed by Bosch and SAP as members of the steering committees of both organizations. The meeting constituted an informal group which will continue their work on exploring potential alignment between I4.0 and IIC. The open, informal discovery group included Bosch, Cisco, IIC, Pepperl + Fuchs, SAP, Siemens, Steinbeis Institute and Thingswise.
Read more at Industrial Internet Consortium
Image Credit: Industrial Internet Consortium
-jk-