Physicists achieve superconductivity at room temperature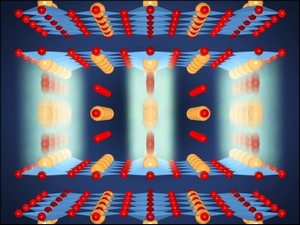 Physicists from the Max Planck Institute for the Structure and Dynamics of Matter have kept a piece of ceramic in a superconducting state, disproving the widely-held assumption that materials need to be cooled to temperatures of at least -140 degrees Celsius to achieve superconductivity.
Publishing the results in the journal Nature, the team hopes the discovery will help drive the potential of superconductor technology in the future. "It could assist materials scientists to develop new superconductors with higher critical temperatures," said lead researcher, physicist Roman Mankowsky. "And ultimately to reach the dream of a superconductor that operates at room temperature and needs no cooling at all."
Read more at Sciencealert.com
Image Credit: Jörg Harms/MPI for the Structure and Dynamics of Matter