Origami microbots: Centuries-old artform guides cutting-edge advances in tiny machines
31. 7. 2020 | University of Michigan | umich.edu
University of Michigan researchers have demonstrated that behavioral rules underpinning the Japanese art of folding can expand the capabilities of microbots, creating potential for greater use in fields as diverse as medical equipment and infrastructure sensing.
"We've come up with a new way to design, fabricate and actuate microbots," said Evgueni Filipov, U-M assistant professor of civil and environmental engineering. "We've been the first to bring advanced origami folding capabilities into one integrated microbot system." Their bots can form one shape, complete a task, then reconfigure into a second shape for an additional task, and so on.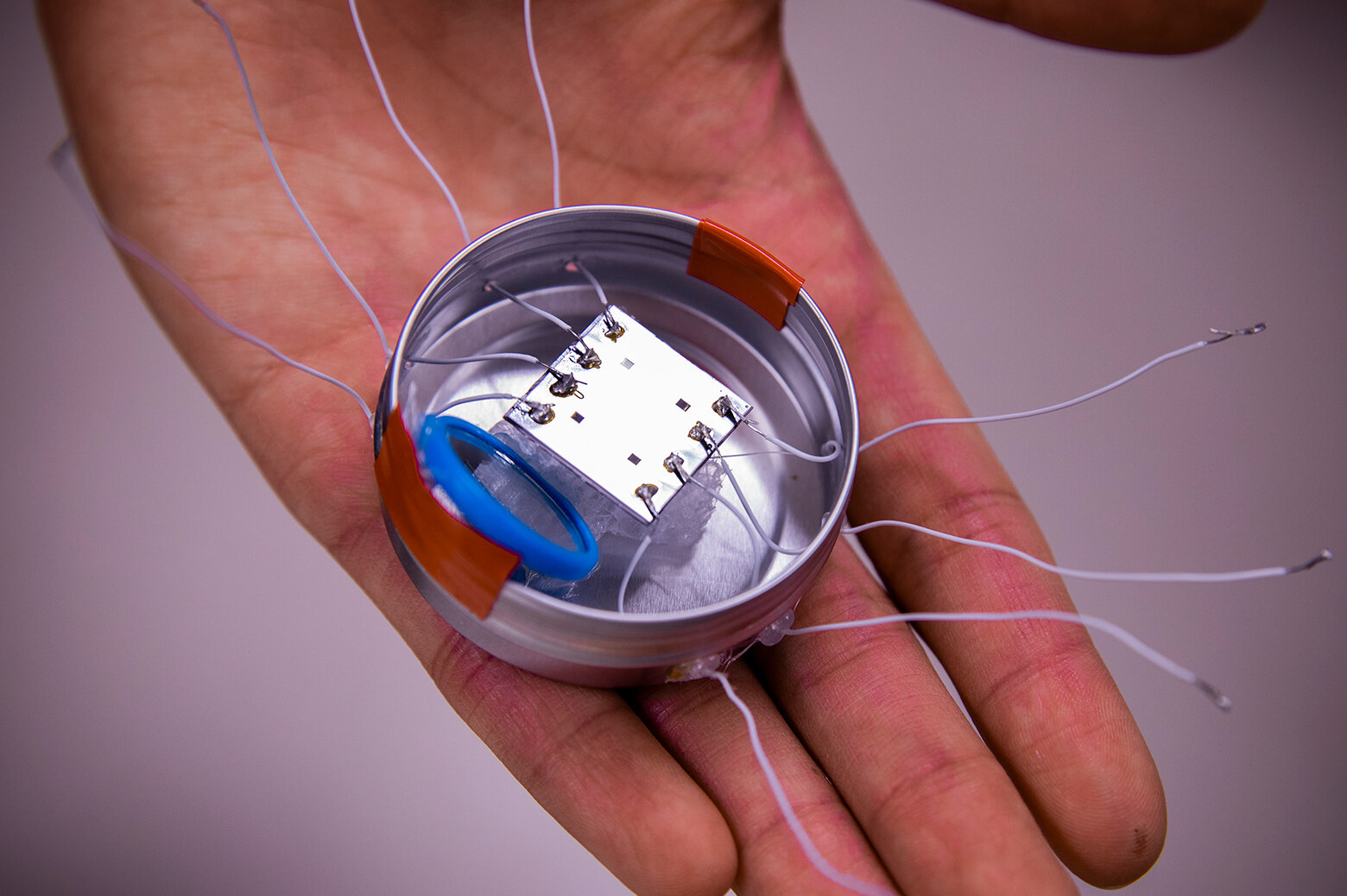 To date, most microbots have limited movements, which hampers their ability to perform useful tasks. To increase their range of motion, they need to be able to fold at large angles. U-M's team has created microbots that can fold as far as 90 degrees and more. Larger folds allow microbots to form more complex shapes. U-M's unique approach enables its microbots to complete their range of motion up to 80 times per second, a faster pace than most can operate.
Read more at University of Michigan
Image Credit: Robert Coelius/University of Michigan
-jk-