New thin-film technology uses sustainable components for solar panels
Commercialized thin-film solar panels on the market consist of rare-earth elements like indium and gallium, or highly toxic metals like cadmium. Both of these thin-film solar panel types have their own problems, such as high-cost and problems in use in living places.
A team of scientists from DGIST, led by Dr. Jin-Kyu Kang and Dr. Dae-Hwan Kim, has been experimenting with solar panels made from cheaper and more abundant elements. Now, they have published the findings of their latest study in Advanced Energy Materials. Dr. Kang elaborates on the reasons based on which they chose their materials for the study: "Thin-film solar cells using bronze (Cu-Sn) and brass (Cu-Zn) as base materials are composed of non-toxic earth-abundant materials, and have been studied worldwide because of their low cost, high durability, and sustainability."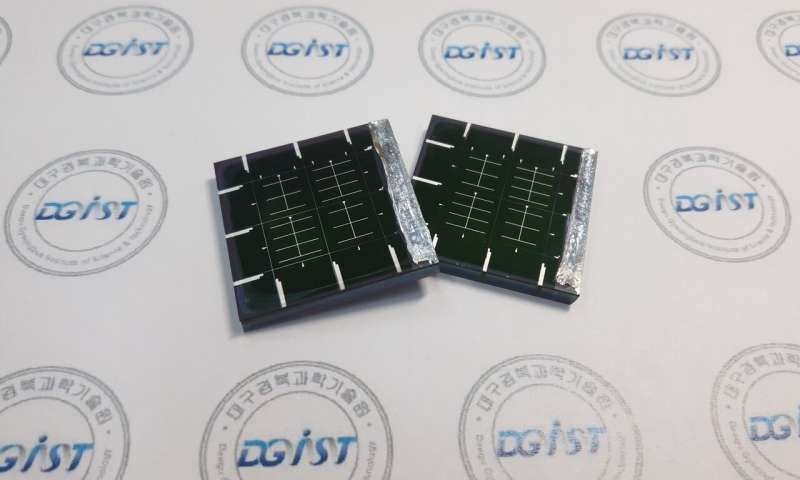 However, using these alloys in thin film technology has its own drawbacks. While the theoretical efficiency of these panels matches the efficiencies of top market products, in practice, they tend to underperform drastically. This is because of the formation of various defects in the materials, such as "point" defect, "surface" defect, and "volume" defect, during "annealing" (or the process of heating and cooling to make a CZTSSe film). These defects undermine the current flow, resulting in loss of electricity generated.
Read more at Phys.org
Image Credit: DGIST
-jk-