Light-powered catalyst mimics photosynthesis
By mimicking photosynthesis, the light-driven process that plants use to produce sugars, MIT researchers have designed a new type of photocatalyst that can absorb light and use it to drive a variety of chemical reactions.
The new type of catalyst, known as a biohybrid photocatalyst, contains a light-harvesting protein that absorbs light and transfers the energy to a metal-containing catalyst. This catalyst then uses the energy to perform reactions that could be useful for synthesizing pharmaceuticals or converting waste products into biofuels or other useful compounds.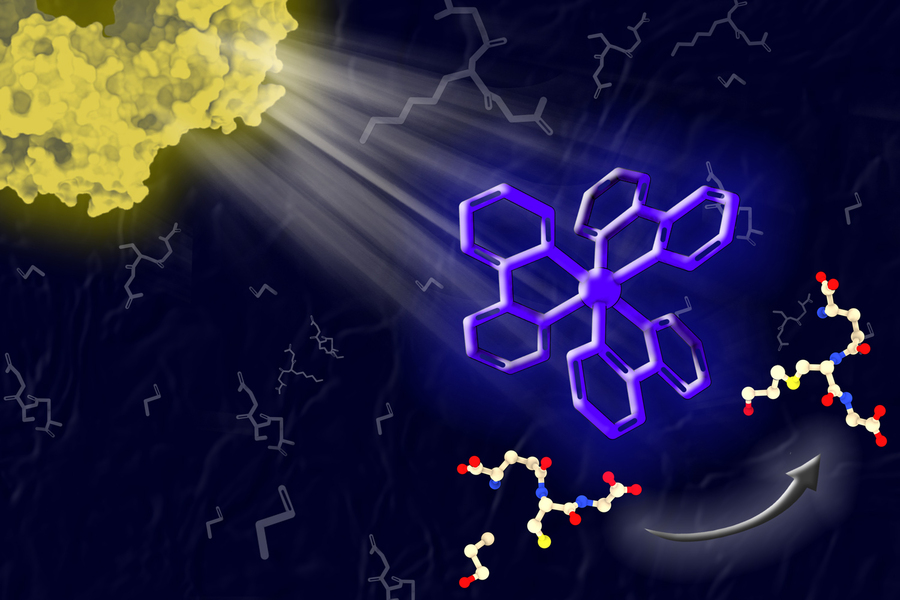 "By replacing harmful conditions and reagents with light, photocatalysis can make pharmaceutical, agrochemical, and fuel synthesis more efficient and environmentally compatible," says Gabriela Schlau-Cohen, an associate professor of chemistry at MIT and the senior author of the new study. Working with colleagues at Princeton University and North Carolina State University, the researchers showed that the new photocatalyst could significantly boost the yield of the chemical reactions they tried. They also demonstrated that unlike existing photocatalysts, their new catalyst can absorb all wavelengths of light.
Read more at MIT
Image Credit: MIT
-jk-