Kano, the computer kit for programmer's kids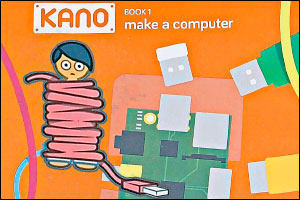 Kano has made a kit, that gives kids (and adults) components to build their own computer. The kit is comprised of a single Raspberry Pi board, a wireless keyboard, a dongle, some cables and a memory card that comes with the Kano operating system.
The idea is that kids will take these components and construct their own computer that they attach to a monitor. Storybooks will guide them through the process, also teaching them how to code within the Kano OS. They'll be able to make a wireless server, reprogram Minecraft to build custom worlds, create music and even just word-process. The main point being, of course, that they do all of this on a computer they built themselves.
 
Further reading at: ZDNet.com
Foto: Kano