IU Researchers Identify Fabric That Kills Coronaviruses
Face masks help limit the spread of COVID-19 and are currently recommended by governments worldwide. Now, engineers at Indiana University demonstrate for the first time that a fabric generating a weak electric field can inactivate coronaviruses that could be used to make face masks and other personal protective equipment (PPE).
The fabric was tested against a pig respiratory coronavirus and a human coronavirus that causes the common cold. It has not yet been tested against SARS-CoV-2, the virus that causes COVID-19. Beyond masks, the findings raise the possibility of using weak electrical fields to curb the spread of viruses in many ways, such as purifying air in common spaces or disinfecting operating room surfaces. "Coronavirus is not the first or last virus that is going to disrupt our lives," says study author Chandan Sen, director of the Indiana Center for Regenerative Medicine and Engineering at Indiana University School of Medicine. "We're thinking about bigger and broader approaches to utilize weak electric fields against virus infectivity."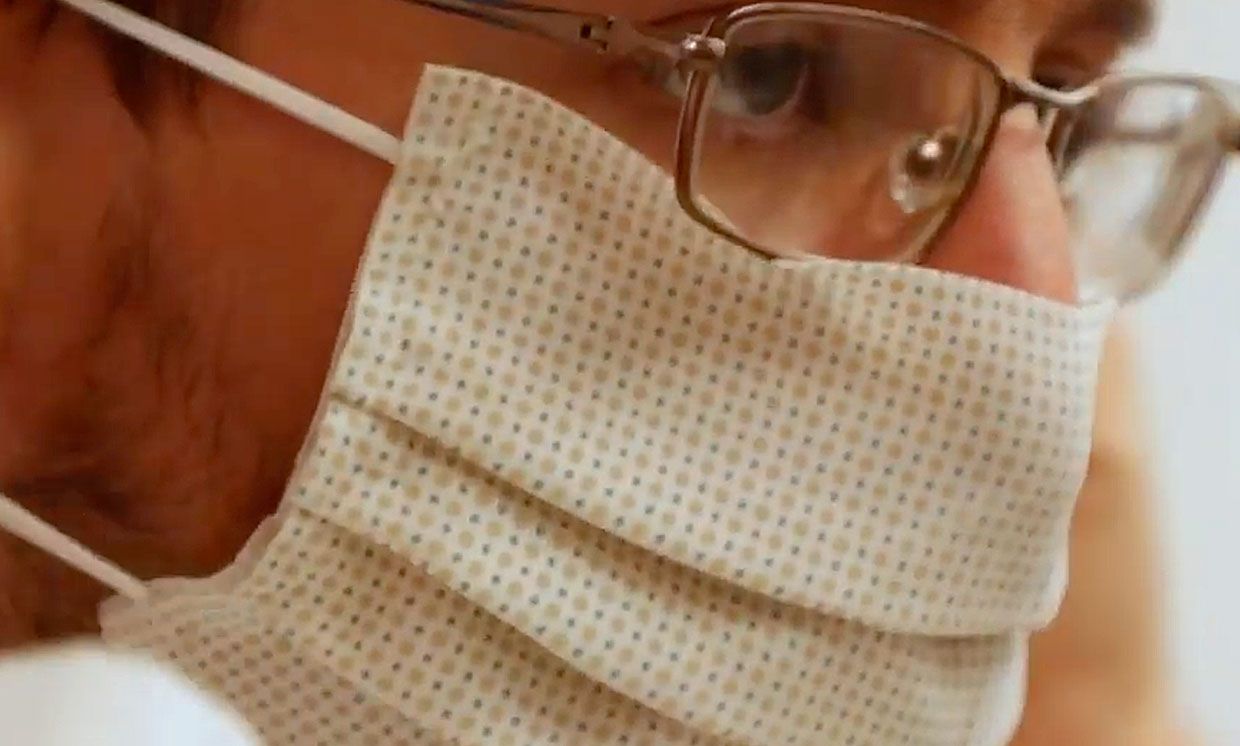 Sen's lab has been co-developing the electroceutical fabric technology, under the proprietary name V.Dox Technology, with Arizona-based company Vomaris for the past six years. The fabric technology consists of a matrix pattern of silver and zinc dots that act as batteries when exposed to moisture, forming a weak electric field.
Read more at Indiana University
Image Credit: Chandan K Sen/Indiana Center for Regenerative Medicine and Engineering
-jk-