Intel Announced Platform, Products and Expanded Company Ecosystem Designed to Accelerate Adoption of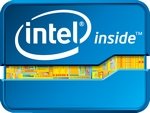 Intel Corporation announced the Intel® IoT Platform, an end-to-end reference model designed to unify and simplify connectivity and security for the Internet of Things (IoT). Intel also introduced integrated hardware and software products based on the new platform and new relationships with an expanded ecosystem of system integrators that promise to move IoT from infancy to mass deployment.
The new offerings and relationships will make it easier for solution providers to move IoT from pockets of pilots to mainstream deployments with a repeatable foundation of building blocks that can be customized for limitless solutions. Data will be unlocked faster to extract meaningful information and value for consumers and businesses.
Press release by Intel
(ov)