Independent solar power could offer reliable electricity to sub-saharan Africa
600 million people in Sub-Saharan Africa lack access to electricity. To meet these power needs, a mix of large public-run utility grids and standalone systems will be necessary for universal access in the region.
Standalone, or "decentralized" electricity systems—most often solar power with battery storage—are usually thought to be too expensive compared to large state-run grids in all but the most remote locations. However, declining costs of solar and new battery technologies are changing the best pathways to deliver reliable power to people that currently lack access to electricity.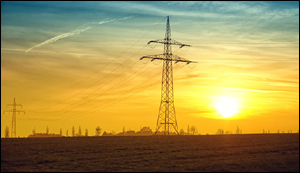 New UC Berkeley research published today in Nature Energy finds that decentralized electricity systems in sub-saharan Africa can be designed for extremely high reliability, and that this may come at remarkably low costs in the future.
Read more at UC Berkeley
Image Credit: UC Berkeley
-jk-