Impossible - the bike that fits in your backpack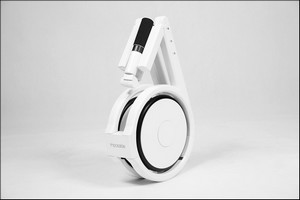 Finally the goal of electric bike manufacturers everywhere has been achieved in the aptly named Impossible. This electric bike folds down so small it'll fit in your backpack with room to spare. Impossible, which deserves to win all the design awards, is a good looking bike that ingeniously folds down into a case that doubles as the saddle. It's currently on Kickstarter smashing its goal which is well deserved after three years in the planning.
Despite its size the Impossible bike is able to support weights of up to 85kg (in the first build at least) and can travel at 12.5mph for 45 minutes, or about 15.6 miles at "normal speed" thanks to its ten 2,900 mAh batteries. It uses a brushless DC motor designed and built specifically for this bike that results in a pedal-free experience.
Read more at Kickstarter