Google leads $542 million funding of mysterious augmented reality firm Magic Leap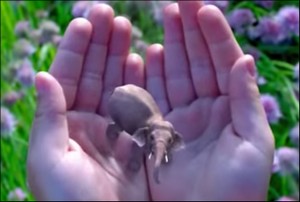 Google is leading a huge $542 million round of funding for the secretive startup Magic Leap, which is said to be working on augmented reality glasses that can create digital objects that appear to exist in the world around you. Though little is known about what Magic Leap is working on, Google is placing a big bet on it: in addition to the funding, Android and Chrome leader Sundar Pichai will join Magic Leap's board, as will Google's corporate development vice-president Don Harrison. The funding is also coming directly from Google itself — not from an investment arm like Google Ventures — all suggesting this is a strategic move to align the two companies and eventually partner when the tech is more mature down the road.
Magic Leap's technology currently takes the shape of something like a pair of glasses, according to The Wall Street Journal. Rather than displaying images on the glasses or projecting them out into the world, Magic Leap's glasses reportedly project their image right onto their wearer's eyes — and apparently to some stunning effects.
Read more at Verge.com