Ford's F-150 Lightning Pro is an electric pickup truck for businesses
Ford has revealed a version of its new F-150 Lightning electric pickup truck aimed specifically at commercial customers. It's called the F-150 Lightning Pro, and it starts at $39,974 for a version with an estimated 230 miles of range. Extended-range versions of the truck, which are expected to get 300 miles on a full battery, will start at $49,974.
Much like the retail version of the electric F-150, the Lightning Pro stands to win Ford a lot of business as long as the company executes well when the truck starts shipping in 2022. Fleets all over the country are already considering a switch to electric vehicles, either to get ahead of zero-emission guidelines at the state or federal level, or in an attempt to take advantage of what should be a lower total cost of ownership with electric vehicles. Ford claims the Lightning Pro could cut maintenance costs up to 40 percent over eight years and 100,000 miles of use compared to a 2.7L EcoBoost F-150.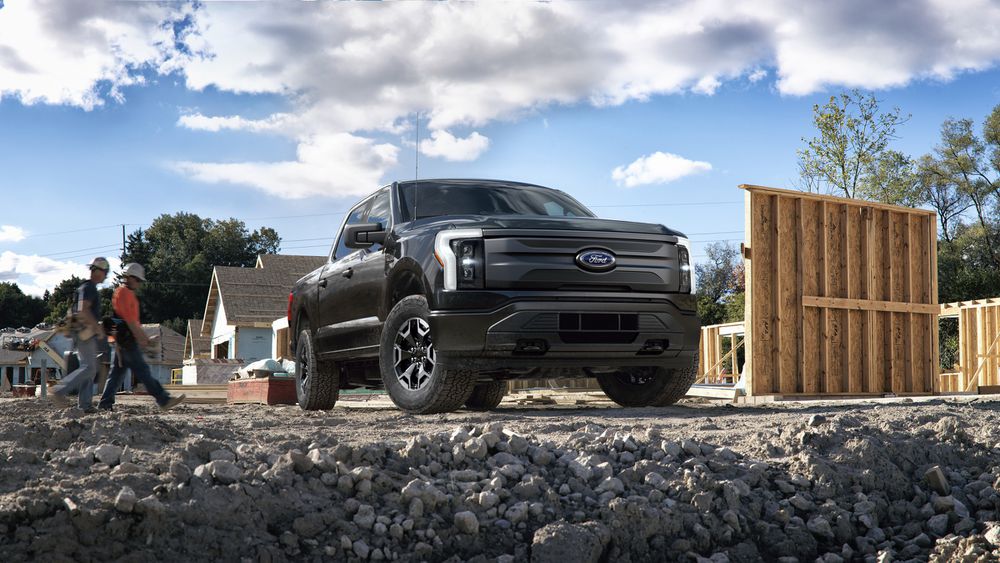 Multiple electric pickups are coming to market over the next year or two, including Tesla's Cybertruck, the GMC Hummer EV, and the Rivian R1T. But almost none are geared specifically towards commercial fleets. One of the only examples is the electric pickup truck being developed by Ohio startup Lordstown Motors. That truck is supposed to go into production later this year, but it will start at around $52,000, and the company doesn't have anywhere near the track record of an established automaker like Ford. Paired with the E-Transit van, the Lightning Pro gives Ford a potent one-two punch in the fight to electrify the commercial market.
Read more at The Verge
Image Credit: Ford
-jk-