FLIR Releases Major Upgrades to A35/A65 Thermal Imaging Temperature Sensors
FLIR Systems, Inc. (NASDAQ: FLIR) is proud to introduce its improved, more versatile A35 and A65 thermal imaging temperature sensors for continuous automated processes. With a more robust design, ten field of few options, and extended temperature ranges, the A35 and A65 provide enhanced features at a better price. The A35/A65 models are also the only thermal imaging temperature sensors on the market to provide standard compatibility with GigE Vision image transfer and GenICam.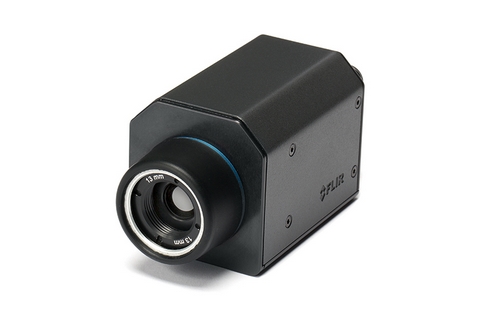 Primarily designed for process control and quality assurance but is well suited for condition monitoring and fire prevention, the system upgrades offered by the A35 and A65 can help your process run smoother and with greater confidence. The A35 and A65 are also built with better vibration specifications to survive harsher conditions and come with ten fields of view, from 8° up to 90°, to give users the option to pinpoint a single target or monitor a large area. The A35 and A65 are leaders in digital communication standards, offering GigE Vision™ compatibility and GenICam™ protocol support that offers plug and play with your existing systems.
"The enhanced A35 and A65 provide users with an assortment of robust thermal imaging temperature sensor solutions to meet a larger variety of applications than ever before" adds Rickard Lindvall, General Manager of Instruments for FLIR Systems, Inc. "As the only thermal imaging temperature sensors to work seamlessly with GenICam software to provide 14-bit temperature linear output, the upgraded cameras are easily compatible with some of the biggest names in automation systems making integration seamless."
FLIR's A35 and A65 thermal imaging temperature sensors are available now through established FLIR sales channels, starting at USD $4,995 / GBP £3,495/ EUR €4,495 for the A35, and USD $7,895 / GBP £5,495 / EUR €6,995 for the A65.
For more information on the two sensors, please visit www.flir.eu/automation.



FLIR Systems
Luxemburgstraat 2
2321 Meer (Belgie)

www.flir.com