Elon Musk's satellites to bring broadband to the masses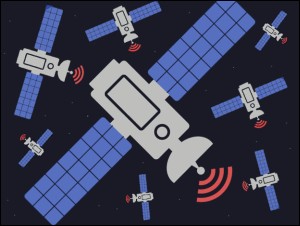 Between revolutionizing the car industry with Tesla and pushing human space exploration with SpaceX, Elon Musk seems to be everywhere these days. Now, Mr. Musk has a new project: bringing cheap, uncensored Internet access to the world at large.
Here's what we know for sure: The Wall Street Journal reported on November 7th that, according to anonymous sources, Elon Musk is working with ex-Google executive and satellite industry alum Greg Wyler to deploy a large fleet of small communications satellites intended to bring inexpensive Internet access to people across the globe.
Further reading at makeuseof.com
Image credit: spectrum.ieee.org