Device That Monitors Your Health Through Biomarkers in Sweat
A collaborative team of researchers from Penn State and Xiangtan University have devised a health monitor for the body using a person's sweat. The simple device is a patch applied to the skin, somewhat similar to a nicotine patch. It collects sweat from the sweat glands and analyzes biomarkers such as ph and glucose.
Huanyu "Larry" Cheng, the assistant professor of engineering science and mechanics at Penn State and an author of the study, explains that the patch consists of a small vial with multiple chambers. In the chambers is a hydrophobic, water-repelling valve made of silicone rubber, located close to the opening. The channel is coated with a hydrophilic, water-attracting material for easy collection of sweat.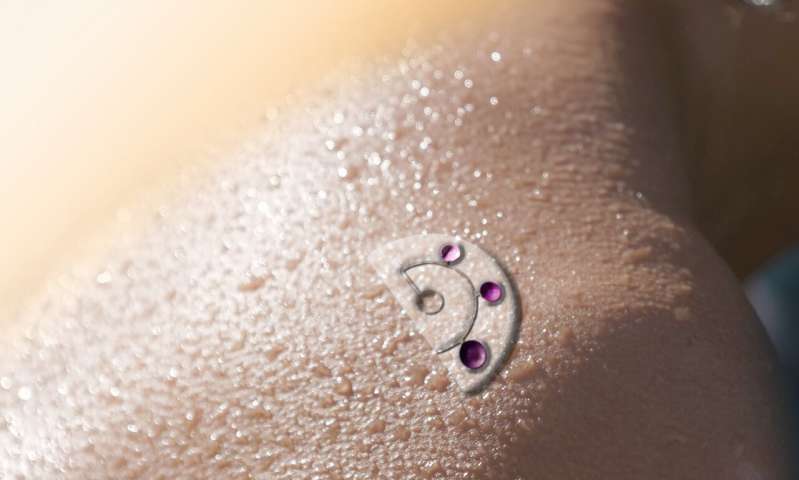 According to the researchers, unlike other sweat patches that use two openings, their patch only requires one. Their design uses a single opening that reduces the chance of evaporation, leading to a longer storage time for analysis later on. The findings of the study can be found in the journal Lab on a Chip.
Read more at Science Times
Image Credit: Jennifer M. McCann/ Penn State
-jk-