Classify This Robot-Woven Sneaker With 3D-Printed Soles as "Footware"
For athletes trying to run fast, the proper shoe can be essential to achieving peak performance. For athletes trying to run as fast as humanly possible, a runner's shoe can also become a work of individually customized engineering.
This is why Adidas has married 3D printing with robotic automation in a mass-market footwear project it's called Futurecraft.Strung, expected to be available for purchase as soon as later this year. Using a customized, 3D-printed sole, a Futurecraft.Strung manufacturing robot can place some 2,000 threads from up to 10 different sneaker yarns in one upper section of the shoe.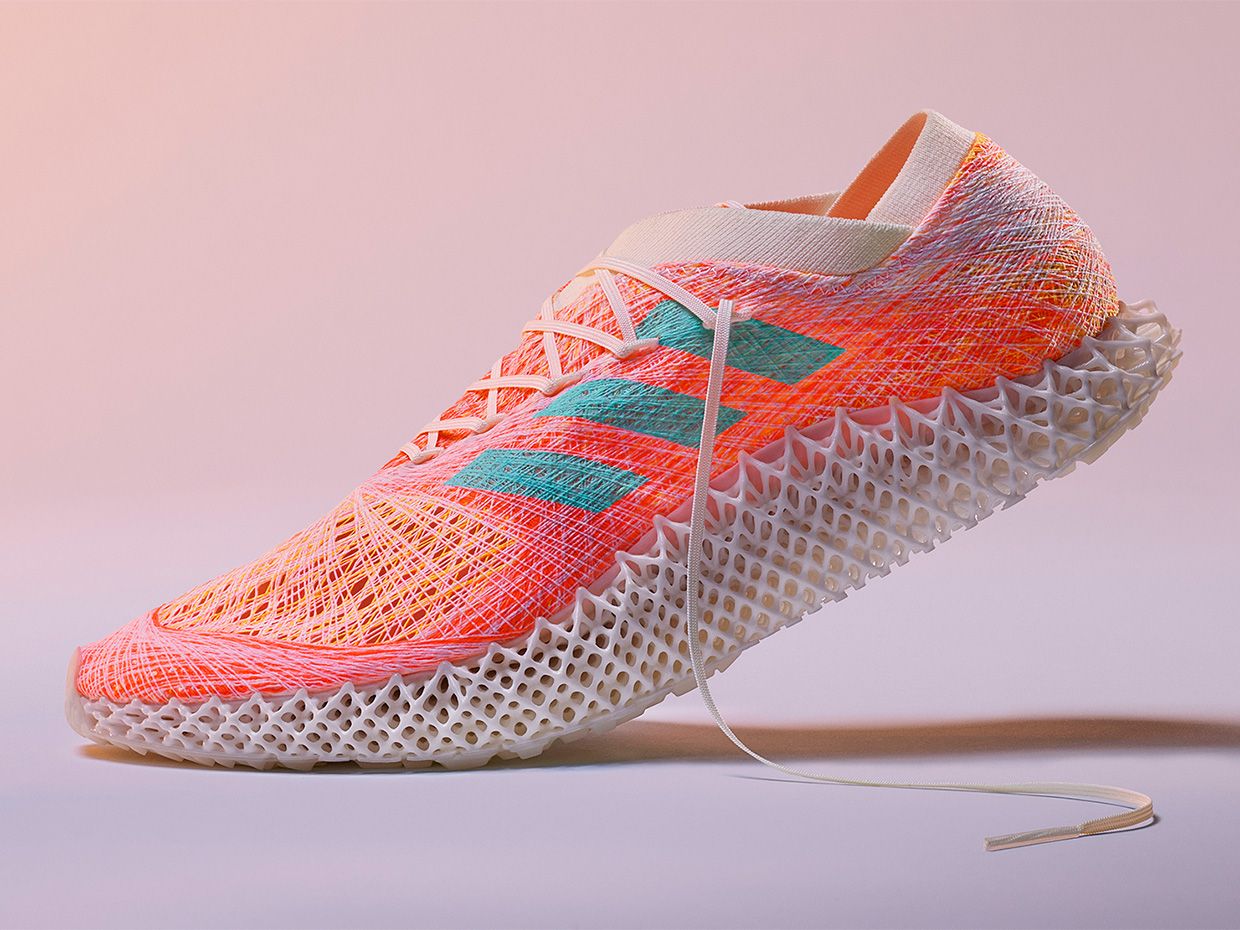 Adidas began working on the Futurecraft.Strung project in 2016. Then two years later, Adidas Futurecraft, the company's innovation incubator, began collaborating with digital design studio Kram/Weisshaar. In less than a year the team built the software and hardware for the upper part of the shoe. "Most 3D printing in the footwear space has been focused on the midsole or outsole, like the bottom of the shoe," Tibbits explains. But now, he says, Adidas is bringing robotics and a threaded design to the upper part of the shoe. The company bases its Futurecraft.Strung design on high-resolution scans of how runners' feet move as they travel. Adidas says it can make a single upper in 45 minutes and a pair of sneakers in 1 hour and 30 minutes. It plans to reduce this time down to minutes in the months ahead, the company said.
Read more at IEEE Spectrum
Image Credit: Adidas
-jk-