Bio-Ink for 3-D Printing Inside the Body
Right now, almost 70,000 people in the United States alone are on active waiting lists for organ donations. The dream of bio-printing is that one day, instead of waiting for a donor, a patient could receive, say, a kidney assembled on demand from living cells using 3-D printing techniques.
But one problem with this dream is that bio-printing an organ outside the body necessarily requires surgery to implant it. This may mean large incisions, which in turn adds the risk of infection and increased recovery time for patients. A way around this problem could be provided by new bio-ink, composed of living cells suspended in a gel, that is safe for use inside people and could help enable 3-D printing in the body.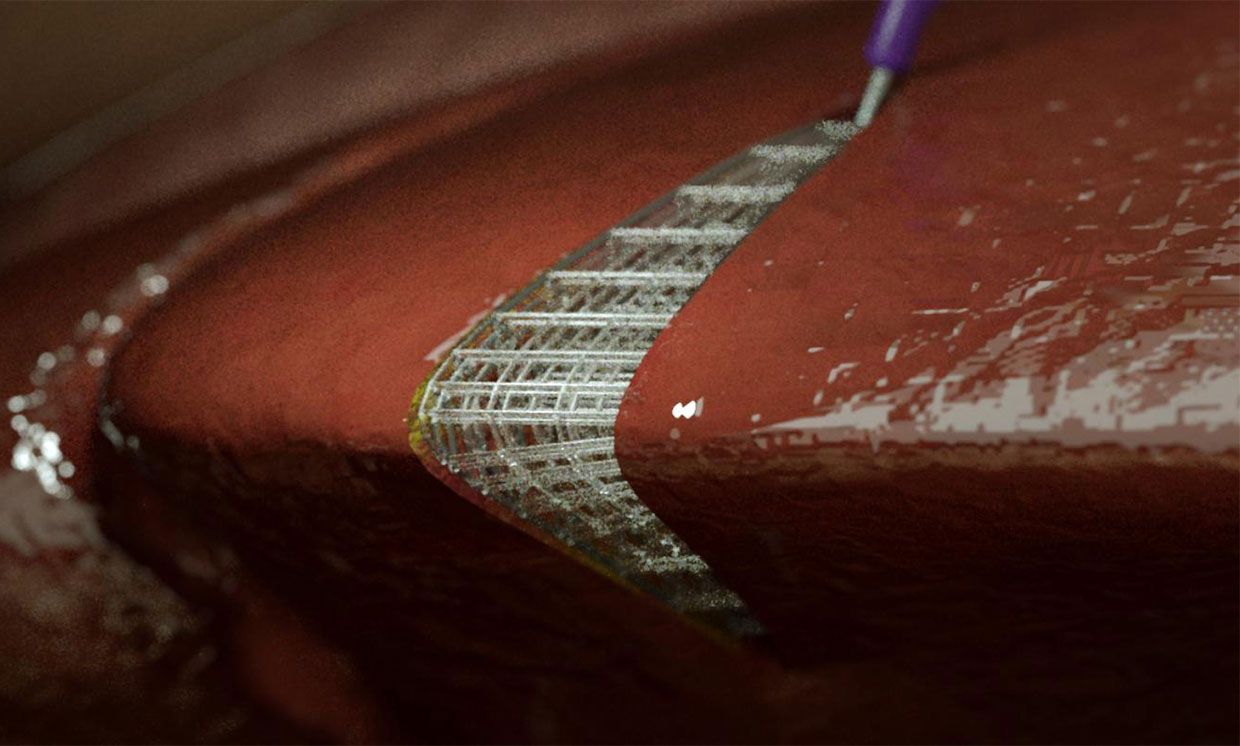 According to a new study published in the journal Biofabrication, researchers developed a bio-ink they could solidify using visible light. Moreover, the ink was printable at the kinds of temperatures found within the body—previous bio-inks were too liquid at body temperature to hold their shape when printed, says study senior author David Hoelzle, a mechanical engineer at Ohio State University.
Read more at IEEE Spectrum
Image Credit: Ohio State University
-jk-