A step closer to single-atom data storage
Despite the rise of solid-state drives, magnetic storage devices such as conventional hard drives and magnetic tapes are still very common. But as our data-storage needs are increasing at a rate of almost 15 million gigabytes per day, scientists are turning to alternative storage devices.
One of these are single-atom magnets: storage devices consisting of individual atoms stuck ("adsorbed") on a surface, each atom able to store a single bit of data that can be written and read using quantum mechanics. And because atoms are tiny enough to be packed together densely, single-atom storage devices promise enormous data capacities.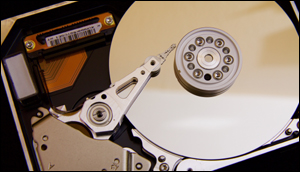 In a new study published in Physical Review Letters, physicists at EPFL's Institute of Physics have used Scanning Tunneling Microscopy to demonstrate the stability of a magnet consisting of a single atom of holmium, an element they have been working with for years.
Read more at EPFL
Image Credit: Pixabay
-jk-