A rapid nano-filter for clean water
Researchers have designed a rapid nano-filter that can clean dirty water over 100 times faster than current technology.
Simple to make and simple to scale up, the technology harnesses naturally occurring nano-structures that grow on liquid metals. The RMIT University and the University of New South Wales (UNSW) researchers behind the innovation have shown it can filter both heavy metals and oils from water at extraordinary speed.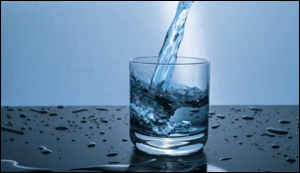 The liquid metal chemistry process developed by the researchers has potential applications across a range of industries including electronics, membranes, optics and catalysis. "The technique is potentially of significant industrial value, since it can be readily upscaled, the liquid metal can be reused, and the process requires only short reaction times and low temperatures," said researchers.
Read more at RMIT University
Image Credit: RMIT University
-jk-