A 3D-printed vaccine patch offers vaccination without a shot
27. 9. 2021 | University of North Carolina at Chapel Hill | www.unc.edu
Scientists at Stanford University and the University of North Carolina at Chapel Hill have created a 3D-printed vaccine patch that provides greater protection than a typical vaccine shot. The trick is applying the vaccine patch directly to the skin, which is full of immune cells that vaccines target.
The resulting immune response from the vaccine patch was 10 times greater than vaccine delivered into an arm muscle with a needle jab, according to a study conducted in animals and published by the team of scientists in the Proceedings of the National Academy of Sciences. The ease and effectiveness of a vaccine patch sets the course for a new way to deliver vaccines that's painless, less invasive than a shot with a needle and can be self-administered.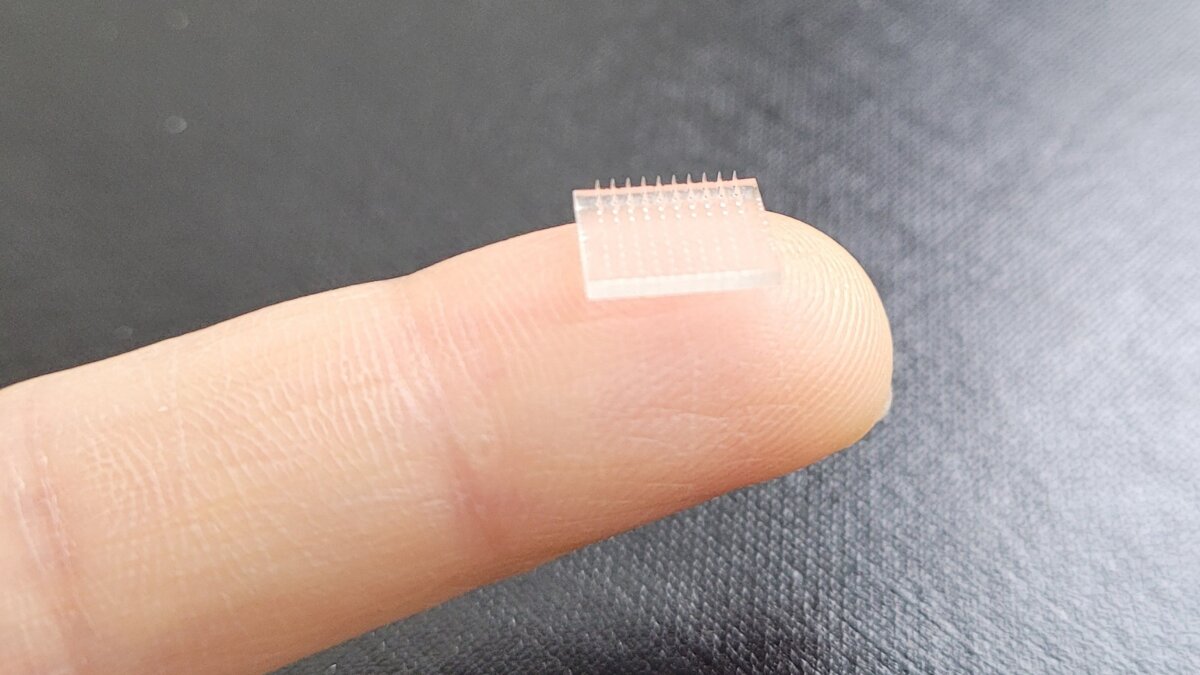 While microneedle patches have been studied for decades, the work by Carolina and Stanford overcomes some past challenges: through 3D printing, the microneedles can be easily customized to develop various vaccine patches for flu, measles, hepatitis or COVID-19 vaccines. Vaccine patches, which incorporate vaccine-coated microneedles that dissolve into the skin, could be shipped anywhere in the world without special handling and people can apply the patch themselves.
Read more at University of North Carolina at Chapel Hill
Image Credit: University of North Carolina at Chapel Hill
-jk-