40 million e-bicycles in 2023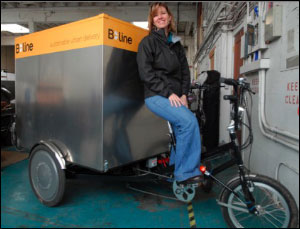 A report from Navigant Research analyzes a potentially booming global market for throttle-control and pedal-assist electric bicycles, e-bicycles, including global market forecasts for annual e-bicycle unit sales and revenue through 2023.
While e-bicycles are still an emerging market in North America, where they have largely been viewed as a novel type of sporting equipment rather than a vehicle for transportation, they have developed into a mature market in many countries in Asia Pacific and Western Europe, where strong commuter cultures use e-bicycles for everyday transportation. Along with technology advances in e-bicycles, emerging trends in cities worldwide have helped position this market for accelerating growth. According to the report, worldwide sales of e-bicycles are expected to grow from 31.7 million annually in 2014 to 40.3 million in 2023.
Further reading at: navigantresearch.com
Foto: b-linepdx.com