Lighting system in Tuli® Cinema in Samorin/Slovakia controlled by system Tecomat Foxtrot
23. 8. 2017 | Eng. Klaban, Teco | Eng. Michal Repka, IQ House | www.tecomat.com
In 2017, there was new unique multifunctional complex x-bionic® sphere opened in Samorin in Slovak Republic. Complex offers spaces for professional sportsmen and teams, for sport enthusiasts, families and lovers of healthy lifestyle and wellness. In huge building complex, there are three, where control system Tecomat Foxtrot controls the lighting: Cinema, Congress Center and Hotel Foyer. System Foxtrot was implemented by Slovak company CableCom s. r. o. Let´s have a look at the project by system integrator´s eyes.
Tuli Cinema
Visually the most interesting and color-playing interior of Tuli® Cinema with original design. First one of such design style in the Slovak Republic. Its colorfulness and unique architecture creates immediately great mood of visitors. Taylor made hall for 112 person is equipped by unconventional seats Tuli®, which dynamically adapts to spectators position and mood. Exceptional experience in cinema hall is intensified by top technology of projection, sound system and lighting system in the hall. In the cinema hall, where darkness plays important function, the controlled lighting system plays the important role too.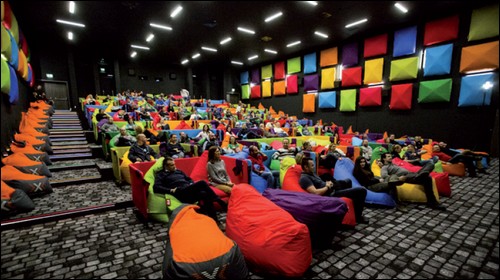 Fig. 1. Original interior of cinema hall Tuli® Cinema; the hall is alive even when the first visitor is coming
In a total there are 128 lights on the ceiling in the cinema hall, at walls and on stairways, all equipped by DALI ballasts. All of them are controlled by one central module Foxtrot CP-1004, to which all lights are connected by two master modules with DALI bus C-DL-0064M. Each module controls full space of DALI bus, it means 64 fully addressable lights.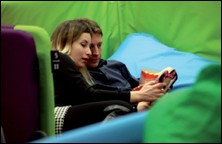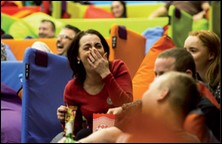 Fig. 2. Light and darkness, colors and comfort, entertainment and emotions – this
is Tuli® Cinema
Principle of controlling all lights consists in communication between Foxtrot and main projector by IP protocol in Ethernet network. Foxtrot holds user-adjustable light scenes: OFF, Trailer, Projection and Full – 100% for all 128 lights. Scenes are in Foxtrot organized in time axis and main projector is automatically running them.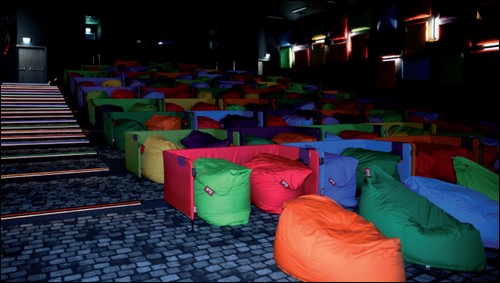 Fig. 3. Lighting of walls and stairway in cinema hall during scene Trailer
Hotel foyer
Another space in x-bionic® sphere center, where is used light scenes control by system Foxtrot, is hotel foyer. Comparing to cinema hall, here are double controlled lights. And as well one central module Foxtrot CP-1004, here with four master modules with DALI bus C-DL-0064M connected together by system CIB bus. On the ceilings and walls, there are about 200 lights with DALI ballasts, divided into groups and controlled by few preset scenes. Here the scenes are switched on PC display in reception, which is via web browser connected to Foxtrot fully user programmable graphic web page.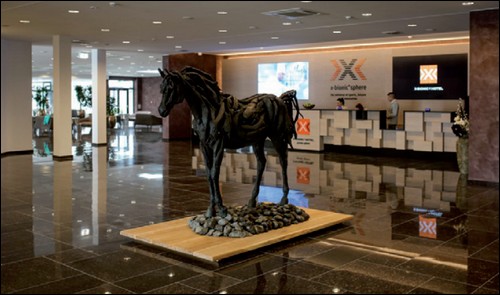 Fig. 4. Hotel foyer is lighted by about 200 individually controlled lights
Congress Center
The third and the largest space, from size of controlled light point of view, is Congress Center. Congress Center consists of twelve congress halls and rooms for up to 1 850 person. Here are two big congress halls, three mid size congress rooms and seven meeting rooms. Capability of the largest hall is 600 people. Top quality of technical equipment, extraordinary facility and well skilled staff is ready to meet requirements of the most demanding customers.
System of light control is divided into 5 central modules Foxtrot CP-1004. So commanding of each of hundreds DALI ballasts is performed by eight DALI master modules C-DL-0064M at CIB bus. Overall there is a space of 512 addressable controlled lights. Only in the largest congress hall there are 120 lights.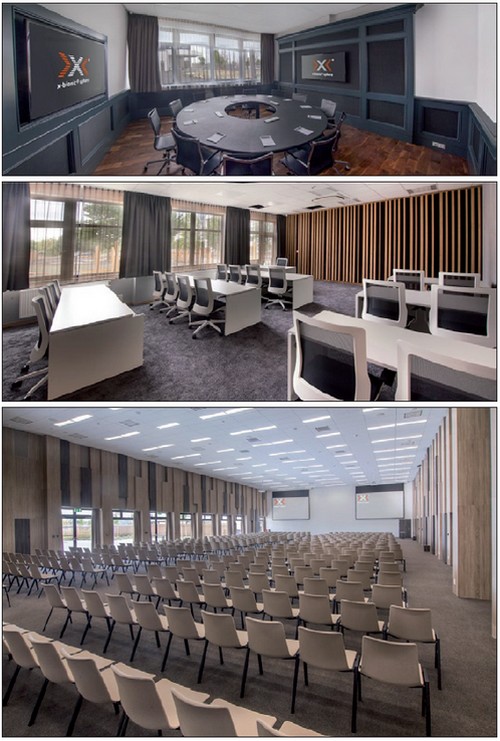 Fig. 5. Lighting of small, mid-size and largest congress spaces is controlled by system Foxtrot; preset scenes are switched automatically by audio/video system
of corresponding hall
Master system, which in Foxtrot controls selection of preprogrammed scenes, are in this case audio and video systems of each hall. These systems communicate with Foxtrot via interface RS-232 and Ethernet. Preset light scenes are these: 0%, 20%, 40%, 60%, Projection, Projection & Orator, and Full – 100%.
Samorin´s x-bionic® sphere center, similarly to hotel Van Der Valk in Veneendalen/The Netherlands, is another top congress complex, where system Foxtrot has been chosen to control and manage all congress building technologies like in the Netherlands or special part of technology like lighting system control here in Samorin-Slovakia. System Foxtrot proved its flexibility especially in communication with other building operation technologies, which are usually connected with lighting system in such spaces. Thanks from Teco a. s., manufacturer of system Tecomat Foxtrot, for this unique implementation in x-bionic®sphere lead to system integrator company CableCom s. r. o., and as well to company IQ House, s. r. o., distributing control systems Foxtrot in Slovak Republic.
Foto: CableCom, x-bionic® sphere
---
Published in magazine Světlo (The Light) No. 4/2017.