Hanergy Breaks World Record for GaAs Solar Production Modules
Hanergy Thin Film Power Group Limited today announced that Fraunhofer ISE CalLab PV Modules, a German solar energy testing laboratory, has rated its US-based subsidiary Alta Devices' newest solar production module as the highest efficiency single-junction solar module ever produced.
With its record setting 25.1% conversion efficiency, the module can be used to power a range of products such as unmanned aerial vehicles (UAV), electric vehicles, and smart sensors that were previously limited by low efficiency solar solutions.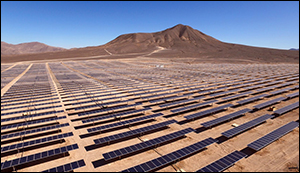 This record for solar efficiency represents a breakthrough in Hanergy's vision for the future of solar energy applications. Hanergy believes that the accelerating trend toward autonomous machines demands a power source that can be seamlessly recharged and has minimal impact on physical form.
Read more at PR Newswire
Image Credit: Unsplash
-jk-